We currently have an exclusive opportunity with Fernbrook Homes on their upcoming release in Milton.
CONSIDERING A NEW BUILD? WE CAN HELP!
It's important to enlist someone who knows the ins and outs of purchasing a home that isn't built yet.  
Did you know? Many builders allow buyers to bring along a realtor to help facilitate the buying process. We'll help you handle the details, including paperwork and listing comparables for new vs. resale.
The fine details. We'll help focus in on the location and type of home you are looking for. We'll advise on the right questions to ask throughout the process, so you'll be armed with all the information you need on deposit structures, hidden costs and more.
We've done the homework. Whether it's an investment or the next place to call home, our team will save you time and money. Let us show you what's out there with our extensive database of new builds, price ranges, closing dates, and more. 
Get started today. Fill out the form or connect with us at 289-218-8119.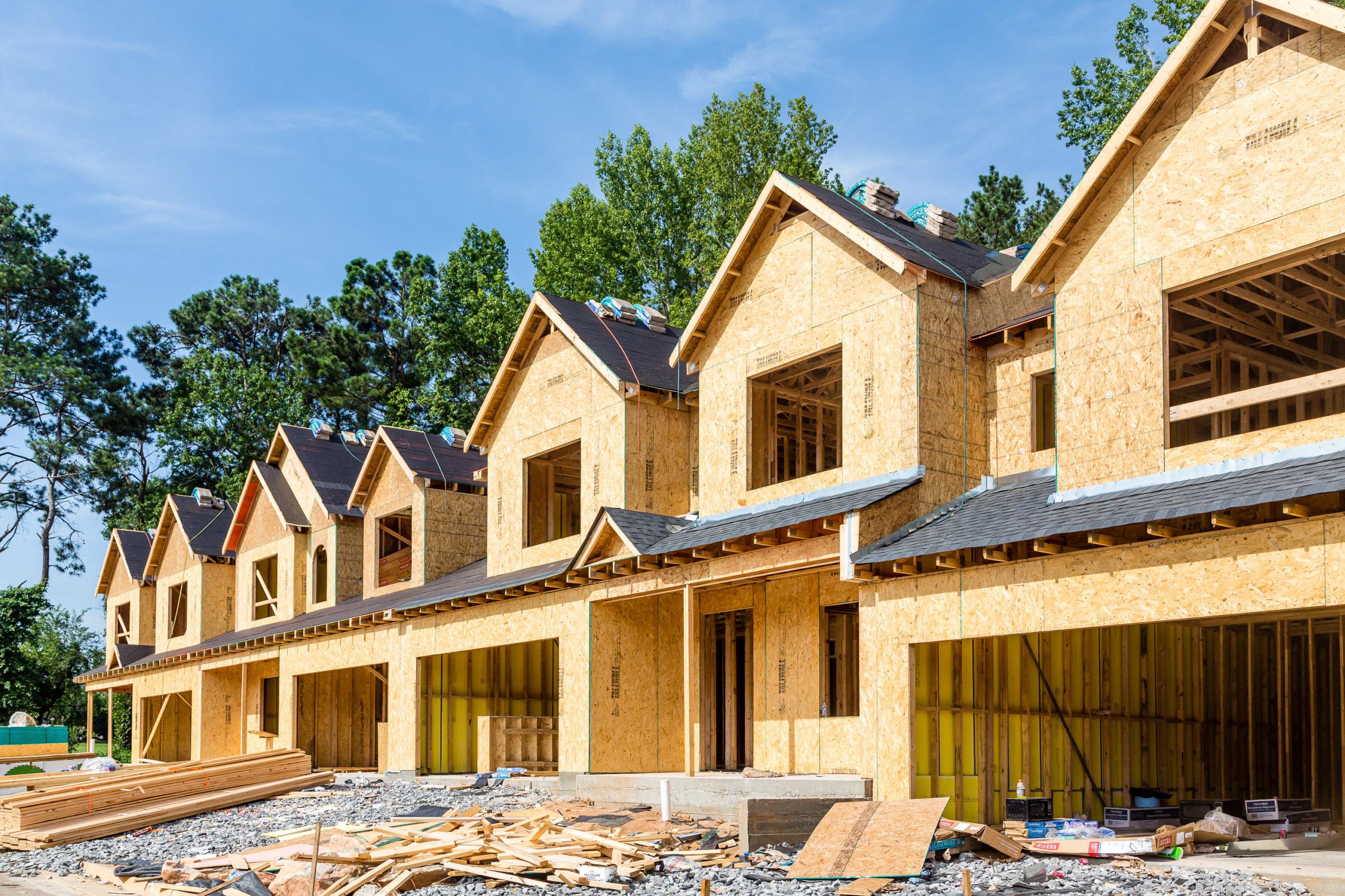 Contact Us Today
Florian Realty Team is here to help! Submit your inquiry below and we will contact you within 2 hours to setup a consultation meeting.

The decision to sell one's home is never an easy one. And finding the perfect agent is critical to a successful outcome. I am glad I chose the Florian Realty Team as my agent. They were there to guide me through every step of the process, from preparing my home through to the acceptance of an offer. They acted most professionally and helped me secure the best offer. They were always helpful, considerate, and respectful throughout this stressful process. They were invaluable in helping me sell my home in as little as four days. If you are looking for the consummate agent, I definitely recommend the Florian Realty Team.
- André Archer

 A lovely group who know the Industry and the neighbourhoods. We recently worked with Andrea and her team and had a wonderful experience looking and finding our perfect home, Being from out of town they accommodated everything they possibly could to make the task of looking and purchasing a home easy. We would recommend them to anyone searching for a perfect realtor who can get the job done.
– Amy Watts

Was impressed by her willingness to help, explain and be patient, Andrea even worked with me on the eve of her wedding anniversary!
– Fraser Watts

It was an absolute pleasure working with Andrea, Barb and Laura. They went above and beyond from day one. They took the time to go over the market and the various options for our pre-sale renos. They made the whole process of selling a home as stress free as possible. You can't go wrong working with this team.
– Lynne Tracy

What can I say about Andrea, Laura and Barb? They're a fantastic team who will do whatever it takes to sell your home. They're hard-working, honest, flexible, and live/breathe integrity. Our home was listed and sold within 1 week thanks to their due diligence. Do yourself a favour, and go with the Andrea Florian Group. You won't regret it!
– Nilanka Liyanage

We were so pleased that we chose Andrea to be our agent. We contacted her when we were looking to move locally. We had a large list of things we hoped for in the new house. Andrea took the time to listen. There wasn't pressure to buy or sell. She really wanted us to find the right home for our family. She found us our dream house and then it was time to sell ours. Her knowledge of the area and the real estate market was a huge asset. Andrea made the whole process of buying and selling a great experience. We highly recommend Andrea and her team.
– Janice & Ryan Graham

Had the opportunity to work with Andrea and her team. This team is very professional and she knows the market very well. She has different strategies for different houses and locations. This team is always working around the clock no matter what time of the day it is! Not only did they help me sell my house but they are currently supporting me with purchasing another one as well. I would recommend Andrea and her team to anyone who is looking for an agent.
– Suraj Gill

Just have to say you are an awesome team!!! The synergy of your team was outstanding and definitely what brought it all to a huge success! The stellar staging, continuous coverage while some had holidays and the experience during multiple offers was superb and all confirmed we made the right decision to go with you to buy/sell!! Thanks to each!
– Luke & Anna Fox

Andrea and her team did such a phenomenal job in getting us prepped for the sale of our home…from the beginning – educating us on what a fair market price was and staging our home…to the end when closing the deal. The same can be said for the purchase side…Andrea was committed to helping us find our perfect home ensuring she and her team were always available to show us homes. We would, without hesitation, recommend The Andrea Florian Group to family and friends! Thank you Andrea, Laura and Barb!
– Maricelle & Scott Campbell

Huge thanks to Andrea, Laura and her team!!! As we entered the market for an investment property, this group made everything so easy and simply a great experience. They are very professional, exceptionally knowledgeable and are there for you and with you every step of the way. I would recommend this group over and over again and we cannot wait to work with them again in the future.
– Katerina Cabral

Andrea worked with us showing us many properties while we tried to narrow down our 'must haves' in a new home. After several outings Andrea identified our likes and dislikes from our showings and ultimately suggested the property we now call home. When the deal became complicated Andrea worked diligently to make sure all the I's were dotted and the t's were crossed and communicated with us each step of the process. Andrea is willing to put in the time and effort to find you your home and always with a smile!
– Jeff and Suanne

Andrea is an absolute pleasure to deal with. She's motivated, has an incredible amount of positive energy that seeps into everything she does, and pays close attention to the finer details. I would recommend Andrea hands down for any real estate transaction as a buyer or seller.
– Souren

Andrea made the whole process of searching for our home enjoyable and exciting. She paid attention to all the little details, listened carefully to our needs and wishlist and offered us great knowledge on the areas we were looking in. We felt comfortable working with her and would definitely use her for any future real estate transactions.
– Joanne & Elgin

Andrea and Barb were not only professional from the first day we met them but also very personal which I feel is so important in real estate . Buying a new home and selling our home was very emotional for us so it was great that they made us feel at ease not only by explaining the business side but by understanding how we were feeling. The whole process was a bit of a roller coaster ride due to the market and Covid restrictions but they handled everything professionally and smoothly making us feel safe. Andrea and Barb made all the right decisions and not only did we find a perfect home but we sold our home at well above asking!
-Dianna & Mark Benallick
Book A Buying Consultation
Andrea Florian Group is here to help! Submit your inquiry below and we will contact you within 2 business days to setup a consultation meeting.